When it comes to fun summer getaways, you'll be hard-pressed to find anything that beats the stunning Iowa Great Lakes area. Of course, there are plenty of great things to do in Okoboji, but people really come here to relax in this beautiful part of Iowa, surrounded by beautiful glacier lakes and plenty of summer nostalgia. Iowa's Great Lakes Region is truly a magical escape, and when you stay at our Okoboji, Iowa hotel, you'll have all the best things to do in Okoboji at your fingertips.
While it's lovely to have easy access to all the best things to do in Okoboji, staying at our top-rated Okoboji hotel is about so much more. We provide our guests with a piece of tranquil bliss amid this summer paradise. With comfortable accommodations, plenty of modern amenities, including daily gourmet breakfast, and exceptional hospitality, you'll want for nothing during your time away with us.
Whatever brings you to Okoboji this summer, let our Okoboji, Iowa hotel be your luxurious home away from home. Book your room today!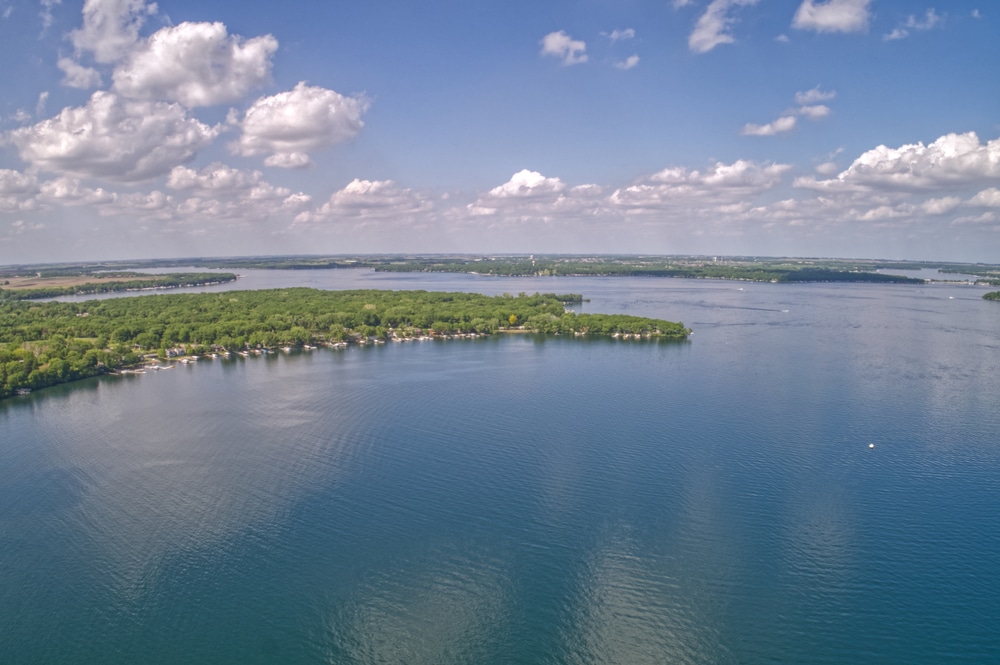 Top Things to do in Okoboji This Summer
For many, summer trips to Lake Okoboji have been a part of their family traditions for generations. For others, trips to Okoboji mean a chance to slow down and reconnect with loved ones over a few romantic days away from home. Whatever brings you to the Iowa Great Lakes, know there are plenty of fun things to do in Okoboji.
With six incredible lakes to choose from, it's probably no surprise that getting out on the water is one of the top things to do in Okoboji. That's certainly not all there is to do here, though. There's something for everyone in Okoboji, including excellent restaurants, shops, wineries and breweries, plenty of parks and trails for hiking and biking, exciting museums and attractions, and so much more.
Below, you'll find a list of ten of our favorite things to do in Okoboji. This is just the beginning of what awaits you this summer in the Iowa Great Lakes.
Upon check-in at our Okoboji, Iowa hotel, you'll be given Bridget & Bill's Guide to the "best of Okojobi," which features all of these fantastic things to do in Okoboji plus many more personalized recommendations. We look forward to sharing our favorite pieces of the Iowa Great Lakes with you!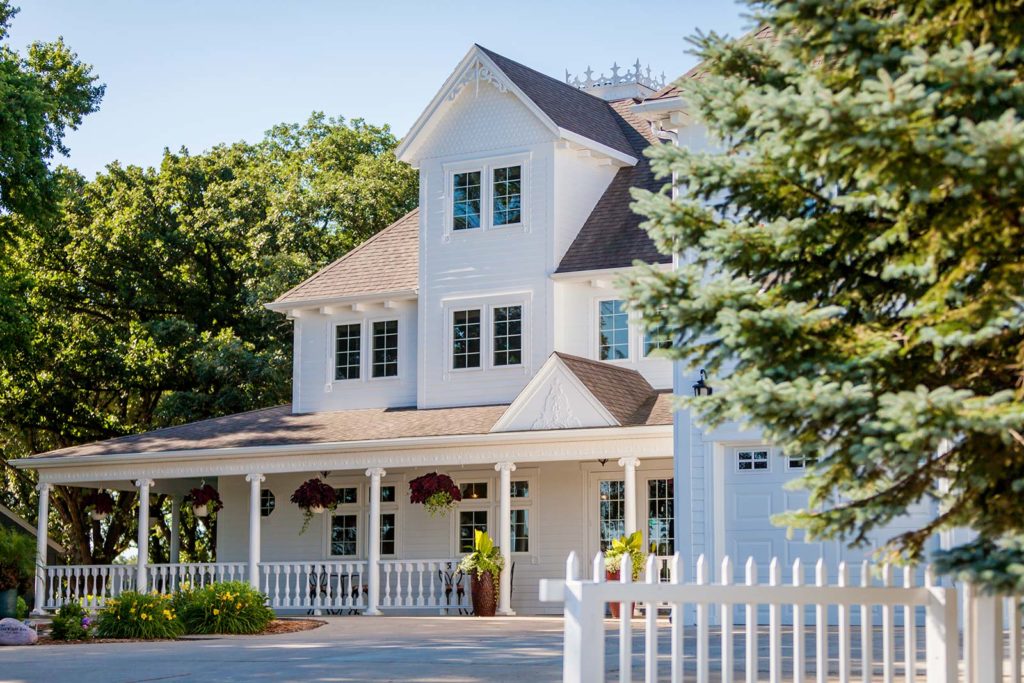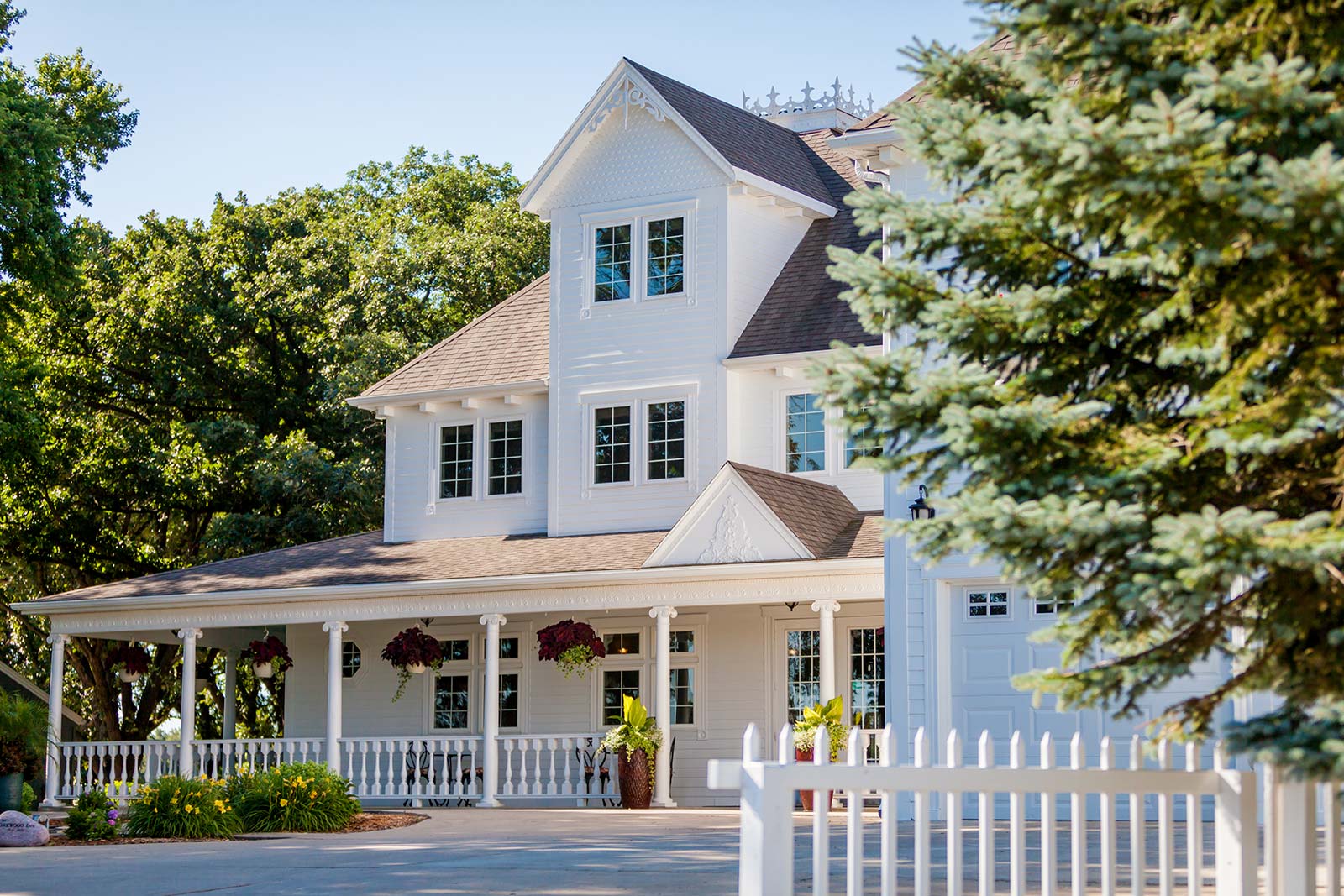 Stay at the Best Okoboji, Iowa Hotel
Given the many amazing things to do in Okoboji this summer, you will need at least a few days to enjoy it all. Though there are plenty of lodging options in the Okoboji area, none are better than our top-rated Okoboji, Iowa hotel.
We offer guests a choice of eleven modern guest rooms, each thoughtfully decorated and outfitted with a broad range of amenities, including fireplaces, expansive verandas and patios, luxurious Comphy linens, and Aveda toiletries. Some rooms also have whirlpool tubs for that added touch of indulgence.
Apart from the welcoming accommodations and service, one of the best things about staying at our Okoboji, Iowa hotel is the two oasis-like acres you'll enjoy while here. Our grounds are breathtaking and feature delightful gardens with a historic burr oak savannah remnant. One of the many highlights of our gardens is the 50-year-old Rugosa Roses, from which we love to make rose hip jelly. This lush paradise welcomes a variety of wildlife, including white-tailed deer, squirrels, groundhogs, wild turkeys, turtles, and frogs, plus a host of other birds and wildlife in the neighboring wetlands.
One of life's best luxuries is waking up to the aroma of breakfast being made for you – and that's precisely what you'll find at our Okoboji hotel. Each morning of your stay, we'll treat you to a mouthwateringly delicious gourmet breakfast, only made better by the stunning sunlit dining room in which you'll enjoy it. We take great pride in breakfast here at our Okoboji hotel, and everything is made from scratch using the highest quality local and seasonal ingredients. We're also happy to accommodate vegetarian, gluten-free, vegan, lactose-free, and egg-free requests with a 24-hour notice.
There's a reason our Okoboji, Iowa hotel is rated as one of the best places to stay in the Iowa Great Lakes Region. This summer, it's time you find out why. Book your room and enjoy the luxurious comforts of our Okoboji, Iowa hotel today!