There are plenty of great things to do in Okoboji this summer, including spending time on the plentiful lakes this area is known for. However, one of our favorite things to do is kick back and watch a performance at the Okoboji Summer Theatre. The Okoboji Summer Theatre is a time-honored tradition in the Iowa Great Lakes Region. It has been delighting audiences for more than 60 years – and it's only about a 10-minute walk from our Okoboji hotel!
There's plenty to love about spending a few relaxing days at our Okoboji, Iowa Hotel. It starts with the warm welcome you'll receive upon arrival and continues with a dedication to excellence throughout your stay.  We'll provide you with a personalized guide to the best of Okoboji to help you make the most of your time here, and we'll pamper you and treat you to the relaxing getaway you deserve.
Trips here go far beyond the Okoboji Summer Theatre performances and warm summer days spent on the lake. There's a reason people have been coming to Lake Okoboji for decades – and it's time you experienced it for yourself. Book your room at our #1-rated Okoboji, Iowa Hotel today!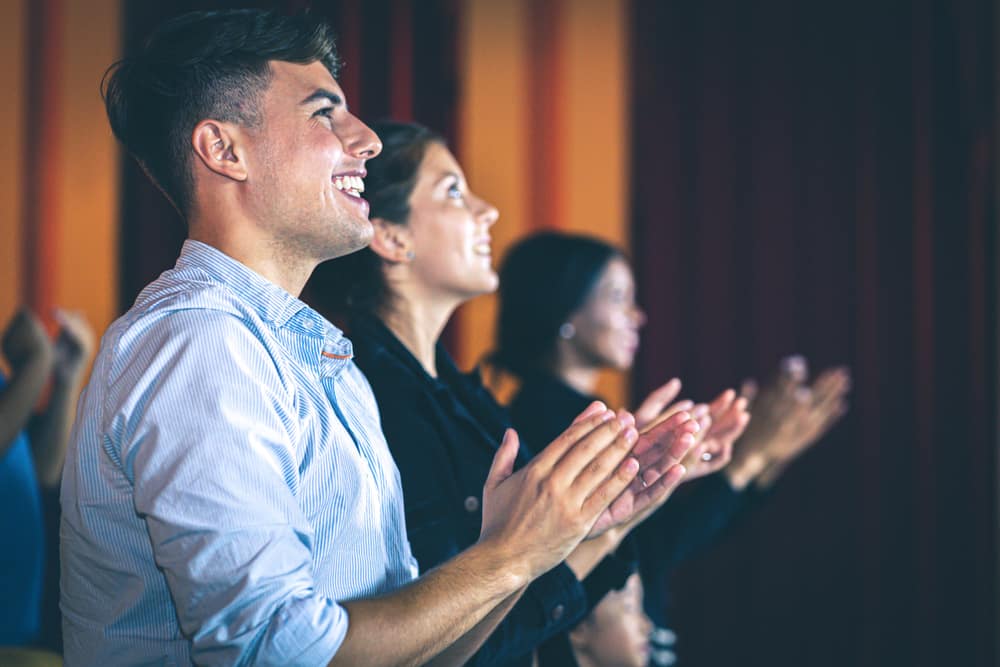 Enjoy a Performance With the Okoboji Summer Theatre
One of the best parts about summer is the return of the famous Okoboji Summer Theatre. It's a far cry from most small-town theatres, though. The Okoboji Summer Theatre features a professional summer stock theatre company made up of Stephens College students and professionals from around the country. It's truly the only program of its kind in the country, and we're fortunate to have this venue just a few minutes away from our hotel.
Throughout the summer, Stephens College Performing Arts Students work with seasoned theater professionals to perform nine different productions. It's an incredible feat of work, considering the Okoboji Summer Theatre program is only ten weeks long!
2022 marks the 64th incredible season of the Okoboji Summer Theatre, which will run from June 28th to August 14th. There have already been several outstanding performances by this unique troupe of actors, but here's what remains for the rest of the summer:
Purely Patsy Cline, a musical, runs from July 19 – 24. This musical promises to be plenty of fun as it offers a look into the beloved country-western star's life, loves, and career.
Bright Star: A New Musical runs from July 26 – 31. This uplifting theatrical piece is based on a book by Steven Martin and is inspired by a true story set in the American South in the 1920s – 40s.
Painting Churches, a comedy that runs from August 2 – 7. Join this stellar cast in this heartwarming comedy as they portray the all-too-relatable relationship between an artist and her aging parents.
Legally Blonde, the music, taking place from August 9 – 14. It's based on the popular movie by the same name and chronicles one student's journey from California to Harvard Law School.
Tickets for these fantastic performances at the Okoboji Summer Theatre range from $20-$24, which is an absolute steal considering the caliber of these performances. Performances are held weekly Weekly from Tuesday-Friday at 8 p.m.; on Saturday at 4:30 p.m. and 8 p.m.; and on Sunday at 6 p.m. You can buy tickets to the Okoboji Summer Theatre online here.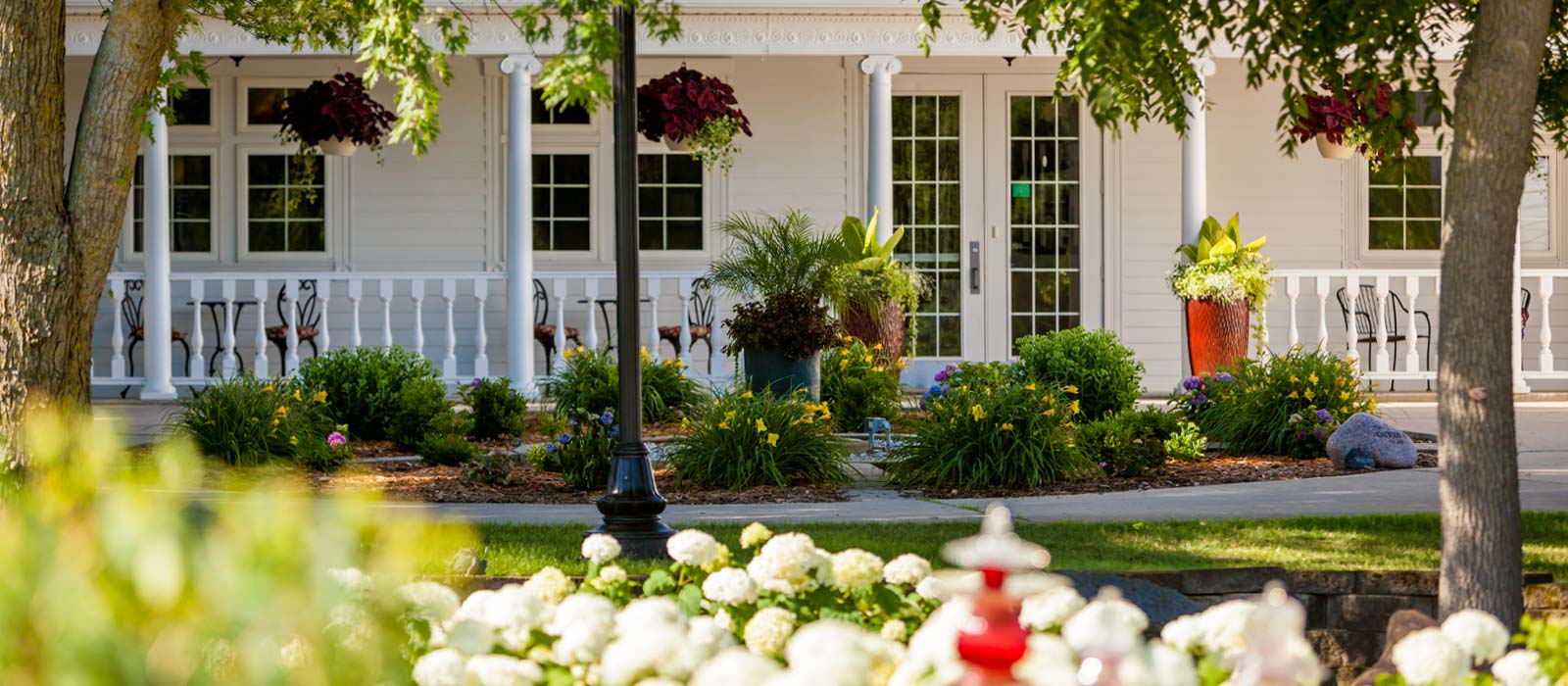 The Best Hotel in Okoboji, Iowa
Enjoying performances at the Okoboji Summer Theatre is just one of the many great things you can look forward to this summer when you stay with us at our #1-rated Okoboji, Iowa hotel. The guest experience here is far from what you'd experience at a traditional hotel. We go above and beyond, offering exceptional hospitality and attention to detail in every aspect of your stay to ensure the guest experience exceeds your expectations.
Our Okoboji, Iowa hotel offers guests a choice of eleven guest rooms, each of which has been well decorated and outfitted with a modern range of amenities. Beyond our guest rooms, you'll find our expansive gardens and grounds – a popular place for guests to seek a few quiet moments unplugging and relaxing throughout their stay.
Each morning of your stay, you'll wake up to the mouthwatering aromas of our breakfast being made fresh for you. It's undoubtedly one of our favorite parts of the day, and our guests agree!  Our breakfast menus change frequently and with the seasons, but everything is made from scratch and is positively delicious. We're also happy to accommodate vegetarian, gluten-free, vegan, lactose-free, and egg-free requests with a 24-hour notice.
There's a reason our Okoboji, Iowa hotel is rated as one of the best places to stay in the Iowa Great Lakes Region. Between enjoying time on the lake and watching a performance at the Okoboji Summer Theatre, make sure to give yourself plenty of time to relax, reconnect, and feel recharged during your getaway. Book your room at our Okoboji, Iowa hotel today!