With crisp, cool air replacing the hot dog days of summer, and beautiful foliage bursting with color everywhere you turn, there are few things more magical than a getaway at our Okoboji, Iowa Hotel. Whether you want to get out and have some outdoor adventure at the Iowa State Parks near Lake Okoboji or you'd rather relax with a glass of wine and a good meal in town, we have plenty of ideas for you to enjoy your getaway.
While Lake Okoboji and the Iowa Great Lakes Region is generally considered a summer destination, fall is delightful – especially when you include a trip to at least one of the Iowa State Parks in the area. The crowds thin out a bit, the weather cools off, and you have the freedom to explore and enjoy the best of this area at your leisure.
While there are plenty of things to do in Okoboji, including visiting beautiful Iowa State Parks, there are also plenty of reasons to take full advantage of our charming boutique hotel. We're located within easy reach of the area's top attractions, but we also offer several acres of gorgeous gardens and grounds for you to enjoy, not to mention luxurious accommodations and exceptional hospitality. It's time to experience just how special this part of the state can be in the fall. Book your room at our Lake Okoboji Hotel today!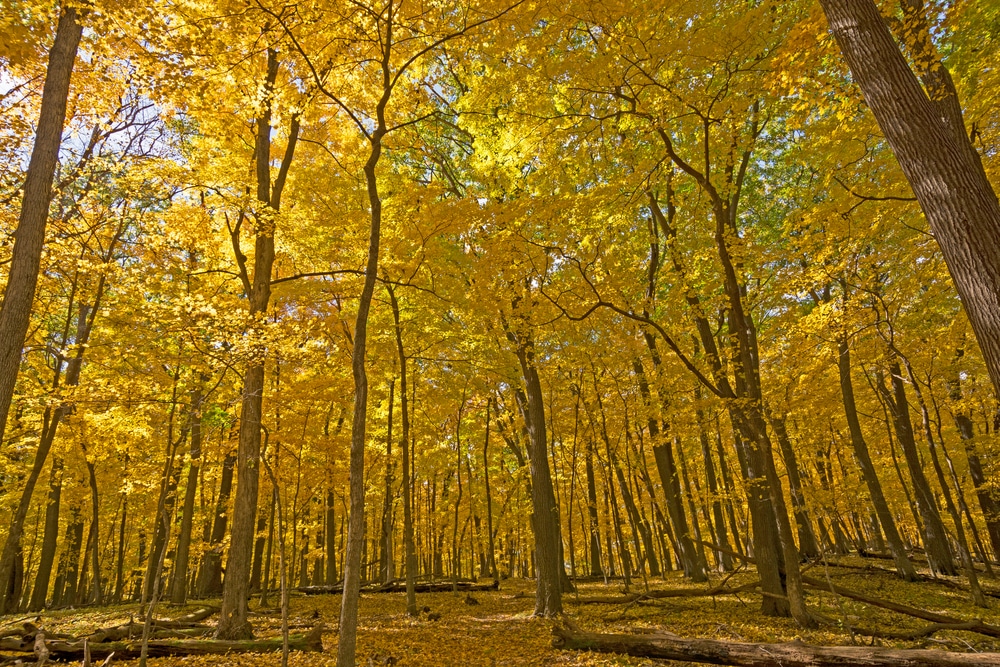 Visit These Iowa State Parks This Fall
State Parks are a fantastic way to get out and explore the natural beauty of any state park – and Iowa State Parks are no exception! In total, 83 Iowa State Parks are spread throughout the state, with several of them right here in the Iowa Great Lakes Region.
Whether you're looking for a quiet place to spend an afternoon, perhaps for a walk, hike, or picnic, these Iowa State Parks all top our list of recommendations.
More Great Things to do in Okoboji This Fall
No matter the season you visit, there are plenty of things to do in Okoboji – these Iowa State Parks are just the beginning! Fall trips to Okoboji are a far cry from the traditional summer getaway. Instead, they offer couples the chance to slow down and reconnect with loved ones, surrounded by the stunning beauty of the Iowa Great Lakes Region.
There's something for everyone in Okoboji, including excellent restaurants, shops, wineries, and breweries, plenty of parks and trails for hiking and biking, exciting museums and attractions, and so much more. Below, you'll find a list of ten of our favorite things to do in Okoboji in the fall.
Upon check-in at our Okoboji, Iowa hotel, you'll be given Bridget & Bill's Guide to the "best of Okojobi," which features all of these fantastic things to do in Okoboji, plus many more personalized recommendations. We're looking forward to a gorgeous fall in the Iowa Great Lakes Region and can't wait to welcome you to this tranquil paradise. Book your room at our Okoboji, Iowa hotel today!