There are plenty of reasons to visit the amazing Lake Okoboji throughout the year, and it's primarily for the opportunity to enjoy some quiet downtime at our exquisite Bed and Breakfast in Iowa. Of course, while you're here, there are also plenty of fun things to do in the area, including visiting Okoboji Classic Cars – a stunning museum.
After you visit Okoboji Classic Cars, which is just 5 miles from us in West Okoboji, you can spend your time browsing through town, grabbing a delicious pint at local breweries, and otherwise enjoying all the best things to do in Okoboji before returning for a bit of relaxation at our #1-rated Bed and Breakfast in Iowa.
The Oakwood Inn is the perfect place to spend some time with your sweetheart this fall – particularly for couples looking to reconnect, relax, and refresh. Whether celebrating a milestone or just needing an escape, we'd love to help you plan an unforgettable weekend at our charming Inn. If that sounds like something you need this fall, it's time to book your room at our romantic Bed and Breakfast in Okoboji, Iowa.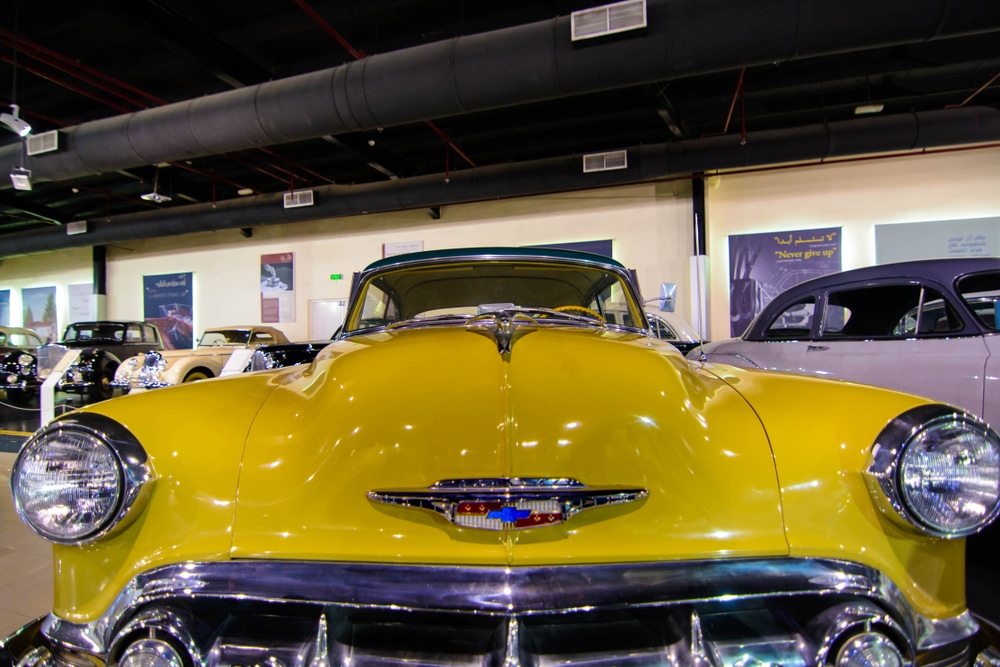 Don't Miss the Okoboji Classic Cars
If you're a classic car enthusiast, you definitely don't want to miss visiting Okoboji Classic Cars. Okoboji Classic Cars is hailed as "the ultimate man cave," but honestly, it's so much more than that. The Okoboji Classic Cars museum is open every Tuesday – Saturday from 10 -4 for tours and offers a delightful trip back through time.
Okoboji Classic Cars is home to more than 70 classic vehicles, all of which have been thoroughly restored to their prime. At the same facility, there are also classic cars for sale if you're interested in owning your own piece of history, not to mention a state-of-the-art restoration facility.
For the true car enthusiast, there's a fantastic gift shop filled with clothing and other merchandise, including a huge selection of die-cast cars. A man cave, it may be, but we think Okoboji Classic Cars is a fun destination for everyone! Of course, wives and partners are also more than welcome to indulge in a local spa treatment or other indulgent activity if a visit to Okoboji Classic Cars isn't quite on your bucket list! We'd be happy to help you arrange whatever you need while staying with us at our Bed and Breakfast in Iowa.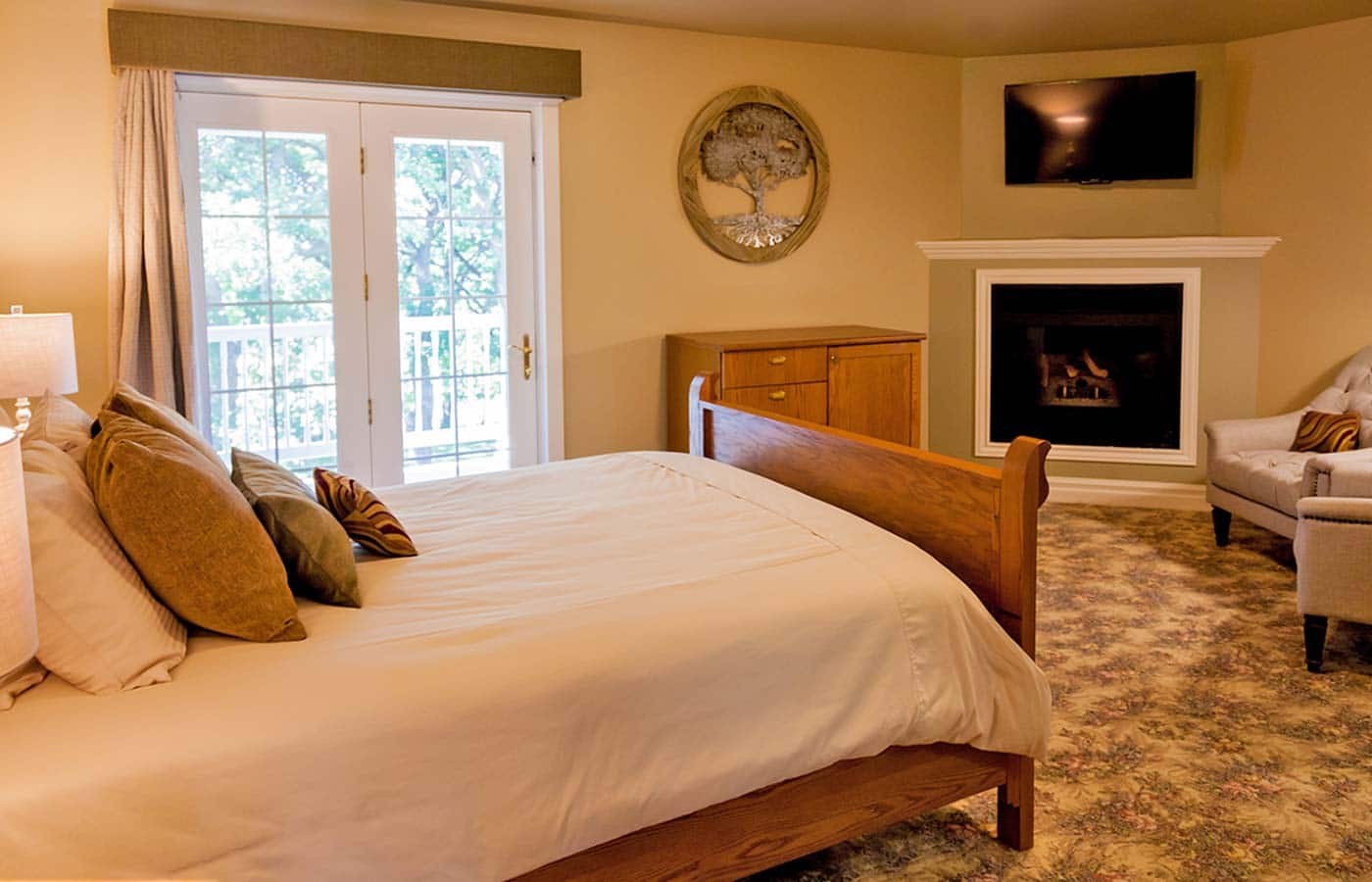 Relax and Unwind at our Bed and Breakfast in Iowa
Whether visiting the Okoboji Classic Car Museum or enjoying this tranquil lake-side paradise, you will need at least a few days to enjoy it all. Though there are plenty of lodging options in the Okoboji area, none are better than our top-rated Bed and Breakfast in Iowa.
Our Bed and Breakfast offers eleven beautifully and tastefully decorated guest rooms. Each guest room comes with a broad range of amenities and all the creature comforts you crave from home, including fireplaces, private verandas and patios, luxurious linens, and more. For an added touch of indulgence during your getaway – particularly if you don't plan to join a spouse on a trip to Okoboji Classic Cars – choose one of our guest rooms with whirlpool tubs!
Great getaways are often made up of simple moments that add up together to create a unique and lasting memory. One of our favorite simple pleasures is to wake up to the delicious smells of breakfast being made fresh, from scratch, just for you. Having the chance to enjoy our delicious gourmet breakfast is one of the best parts of staying with us at our Bed and Breakfast in Iowa.
We genuinely offer much more than a comfortable place to rest your head. But don't just take our word for it – experience it yourself! Book your room and enjoy a wonderfully romantic getaway today!